INDIA
'We are afraid for your safety,' the villagers said.
I live in the village of Porsola in eastern India and also care for a church in Kondinga, a village located about 6 kilometers (a little over 3.5 miles) from my home. Every morning, after putting my Bible and a water bottle inside my bag, I ride my bicycle through the jungle to Kondinga where I visit members and other interested villagers. Many wild animals live in the jungle along the way, but I am not afraid, because I know the Lord is with me and will always guide and protect me.
One day as I was preparing to return home from Kondinga, the local village people encouraged me to spend the night before making my return journey. "Wait until morning to travel back home since it is now getting dark," they said. "A bear lives in the jungle," they continued. "It has been killing people, and we are afraid for your safety."
I really wanted to return home. So, after praying with them and requesting God's protection, I began the ride back to my village of Porsola. Thankfully, I reached home without any problem.
The next morning, however, I was surprised when a man from Kondinga came to thank me, saying, "Because of you I was saved from death last night!"
"How am I responsible for saving you from death?" I replied. "I didn't even see you last night."
He explained. "I was about to be attacked by a bear, when suddenly I saw you ahead of me, going in the same direction. There were two men dressed in white robes traveling beside you. I was really scared when I saw them, but I recognized you and followed you. The bear didn't even move when you went by, and since I was close to you, he didn't attack me either."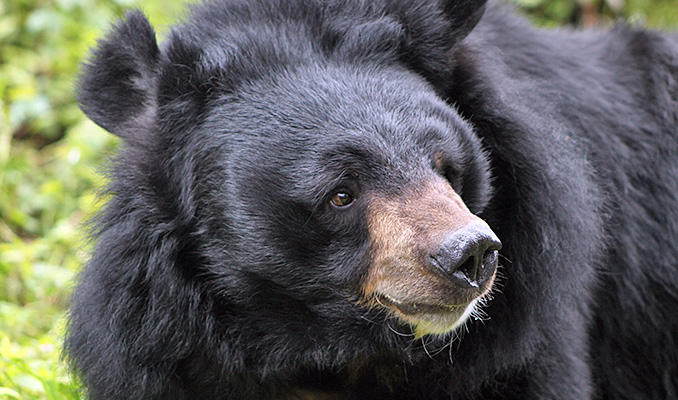 I told the man, "It must have been God who sent his angels to protect both of us." Then I invited him to come visit my home. When he arrived, I called my family members together to pray with us and to thank the Lord for His protection and for sparing our lives. This man had been attending another church. However, after this experience, he has started to attend church with me regularly. I am now giving him Bible studies.
"I was about to be attacked by a bear, when suddenly I saw you ahead of me, going in the same direction. There were two men dressed in white robes traveling beside you."
Please pray for both of us so that we can be witnesses for our Lord who protected us so miraculously from the bear that night.
Another night, as I was sleeping soundly, someone knocked on my door about 2 a.m. I was surprised when I looked and saw the time, since I was not expecting anyone at that time of night. When I opened the door, I saw a man whom I recognized as one of our villagers. He said, "Please come and pray for my daughter. She is possessed by an evil spirit."
I, along with my wife and some other church members, agreed to accompany him to his house. We started to pray. The small, devil-possessed girl was wildly throwing everything she could find, tossing it around the home. As we continued praying, the girl became even more aggressive.
After praying together with the church members for two hours, the evil spirit at last left the girl. She fainted and later came to her senses, in a weakened state. Some of the non-Christians witnessed the devil being driven away by prayer, and have asked me to give them Bible studies.
Please pray for me and my ministry.
by Syam Sundar Nayak, Gospel Outreach Worker
Syam Sundar Nayak is a Gospel Outreach worker living with his wife and two children in Porsola Village in eastern India.